Urban Jungle
Explore the bright lights of the beauty world with our city living edit, showcasing pollutant-shielding formulas, detoxifying skincare and the make-up and haircare to prepare you for anything. After all, it's a jungle out there.
Including...
Transform make-up from day to night instantly with this long-wearing gel crayon, with a high pigment, jet black colour that can be smudged out to smoky or drawn into a precise cat's eye flick.
Spritz the scent of velvety floral freshness to transport yourself away from the bright lights and toward a luxurious feeling of zen. This elegant eau de parfum gives a rich, sensual fragrance that lasts and lasts.
Everything is better with sparkle, and that includes moisturising. With a silky velvet-feel formula and shimmer particles to give your skin an iridescent glow, you can layer for a more holographic effect that gives major party-time feels.
Antipodes is organic, nature-conscious and aspires to the lightest of carbon footprints - what better way to fight back against the daily grind? Fight oxidative stress and environmental aggressors with this water-based serum, packed with antioxidants to give your skin a new luminous lease of life.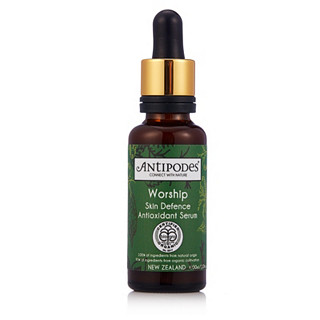 Eke an extra day out of your hair wash, meaning less time getting ready and more time for cocktails. This squeaky clean-scented dry shampoo absorbs oil, sweat and odour and leaves hair looking and feeling fresh.
Skin feeling parched? Quench that thirst with this gel-cream that melts into your skin, cooling, and replenishing your skin's water reserves to give a much-needed hydration hit.
Tili Urban Jungle Headband
Only available in the Urban Jungle box
Whether away on your travels, relaxing with a face mask or applying your make-up, this fabulously printed and gorgeously soft headband has been designed just for Tili fans - to help you stand out from the crowd.
Only available in the Urban Jungle box
The scent of lavender and citrus leaves gives your shower time a feeling of total zen, while the creamy foam helps to reinforce your skin's natural barrier and reduce visible signs of premature ageing.
Only available in the Urban Jungle box.
Hailing from the stylish streets of NYC, this eyeshadow is so high-pigment it gives us all of the glamour feels. An inky plum hue with prismatic shimmer which crowns you the absolute queen of the jungle.
Only available in the Urban Jungle box.
Your life is complicated enough, so take it easy with a straightforward 4-in-1 clay mask that draws out pollutants (city smog we're looking at you) and impurities. Detox in one simple step, and carry on living your best life.
Ciate Liquid Velvet Lip
Only available in the Urban Jungle box, you'll get a randomly-selected shade.
Liquid lipstick in a matte finish that doesn't dry out your lips? Revelation. This high-pigment, long-wearing lip colour is infused with hyaluronic acid to keep your lips feeling plumped and hydrated all day (and night).